Reskill and Upskill Your Workforce: Unleashing Your Team's Digital Superpowers
Medill Professional MS in IMC Program Free Workshop


Don't miss this exciting opportunity to hear marketing trailblazer and Medill Senior Lecturer Jonathan Copulsky share tools that help employers upskill their workforces, making them more agile, risk-tolerant and experimental. The discussion will explore how employees can navigate new terrain in the context of their digital environments.
In this live online presentation, you will:
Learn the four critical building blocks that define digital maturity
Learn how to measure your own organization's digital DNA
Uncover evaluation criteria for new or existing digital technology within the context of your organization's digital maturity
Learn how best to take advantage of new and emerging technologies
Gain a deeper understanding of how organizational congruence is essential to digital maturity
Meet Your Host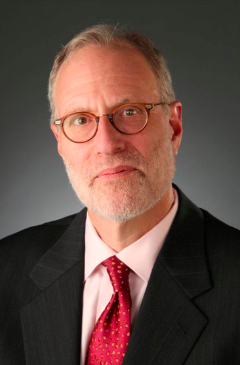 Medill Senior Lecturer Jonathan Copulsky is an innovative marketing leader, growth strategist, thought leader and published author with over 35 years of experience working at the intersection of brand, marketing strategy, content marketing and marketing technology.
Before joining Northwestern's faculty, he spent 20 years as a senior principal with Deloitte, where his leadership roles included global insights leader, chief marketing officer, chief corporate responsibility officer, and managing principal for Deloitte's Customer and Marketing Strategy practice.
He is a co-author of The Technology Fallacy: How People Are the Real Key to Digital Transformation and The Transformation Myth: Leading Your Organization through Uncertain Times.
He was the executive director of Medill's Spiegel Research Center from 2020-2022, and he currently teaches Customer Value Innovation and Introduction to Marketing Technology in Medill's Professional MS in Integrated Marketing Communications program.
Master the Art and Science of Marketing
The Medill Professional MS in Integrated Marketing Communications program creates experts in consumer understanding. Designed for working professionals, our 13-unit program prepares students to take the reins among the next generation of accomplished marketing innovators and leaders.
This rigorous curriculum immerses them in consumer insights and human connection.
Hybrid program: complete coursework online or include on-site classes in their curriculum
Complete the program in as little as two years
Two opportunities to start per year: January and September
By clicking this button, you submit your information to the webinar organizer, who will use it to communicate with you regarding this event and their other services.